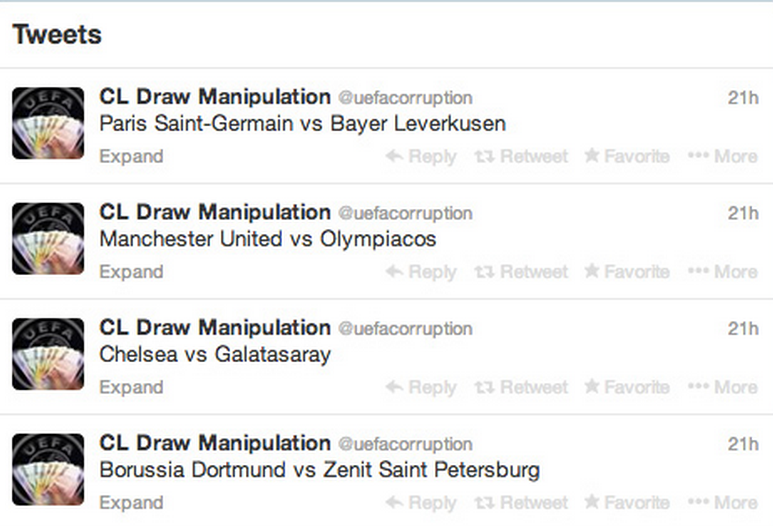 Everyone is suddenly excited about the Twitter account @uefacorruption, which bills itself as CL Draw Manipulation, and appears to have listed the exact results of the Champions League draw. 21 hours ago.
With the knowledge that such accurate predictions are far from being true, many theories were raised to explain the trick played by the owner of the account.
According to ampp3d, the account tweeted all 48 possible permutations, and then as soon as the draw was made deleted the 40 incorrect predictions.
But another source suggested that they could have created "a bunch of accounts [with] different names and then change[d] the name of the one that was correct."

Football excitements do stop on lawns but follow us still on social networks.