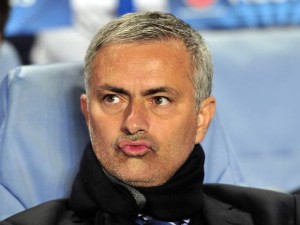 Chelsea is now just two points adrift of Premier League leaders, Arsenal after their 2-1 win over Crystal Palace on Saturday.
But the high-dream manager Jose Mourinho of the Blues admits his side are not yet in top form as they need more attacking force in the race for the title. Wanting his men to inflicting hollow scores to opponents just like Manchester City and Liverpool among others in Premier League, Mourinho urges his players to make their chances count instead of holding on to slender leads.
"The base of our game is to kill opponents by scoring goals, because we don't want to go in the direction of being a more defensive team," he said.
"This is the easy direction to go: to build a team, to close the team, to make it compact, to wait for a goal, waiting for a counter-attack.
"This is not what we want to do and because it's not what we want to do, the way to kill opponents is to score goals," he added.