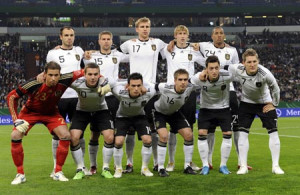 The European giants of Germany seem to have had less trouble with their World Cup qualification than their search for a World Cup team base in Brazil.
Reports revealed that Joachim Low and his bosses have narrowed their options to two bases such as Salvador and Sao Paulo. But a final choice between those two venues seems to bother the three-time winners of the trophy a lot.
Drawn to get out of the 2014 World Cup Brazil group stage after proving supremacy over Ghana, Portugal and The USA in Group G, Germany's opening match will be disputed against Portugal in Salvador on June 16, 2014.