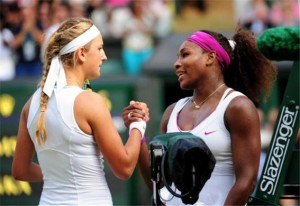 World No. 1 Serena Williams of the USA is set to cross racket with Belarusian World No. 2-ranked Victoria Azarenka in an exhibition match in Bangkok.
Not waiting for the real start of the new season, the two world female tennis icons will clash in the match said to be part of the regular invitational event in Hua Hin, which is a popular holiday destination southwest of Bangkok.
If Serena is making her maiden appearance at the event, this is not the case with Azarenka who has already played two exhibitions there. After this game, Serena will have to defend her Brsibane International title against the same challenger Azarenka.