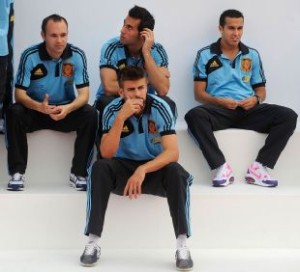 What's happening at Real Madrid? This issue is well worth insofar as the White House does not know serenity lately.
According to El Economista, one of the authors of this plight is Angel Di Maria. The Argentine is in a storm in the Merengue group and becomes more and more unbearable. Wishing to leave the Spanish capital this winter, the Madrid winger steps aside and no longer speaks to everyone in the club management, including training center.
But he is not alone in this behavior. El Economista also reveals that there is a cold tie between Alvaro Arbeloa and Iker Casillas. The two men do not exchange words and a huge distance moved between them as a result.
At five points behind FC Barcelona and Atletico Madrid, can Real Madrid, already under pressure in La Liga catch up the delay in these conditions? That's the whole point.