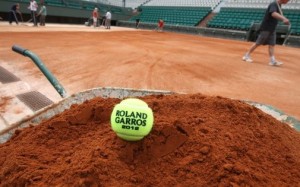 The French Tennis Federation may smile. The modernization project of the Roland Garros stadium, presented last Thursday, was approved by the County Commission of the nature, landscapes and sites of Paris.
"In his presentation, the FFT (French Tennis Federation) showed in particular that it has taken stock of the issues related to the inclusion of the project in the remarkable site of the Porte d'Auteuil and that this project is very respectful of the sensitive environment in which it fits, " reads the statement issued by the French Federation.
As a reminder, 2014 edition poster of Roland Garros was presented on December 12. It is the achievement of Juan Uslé, a Spanish artist.