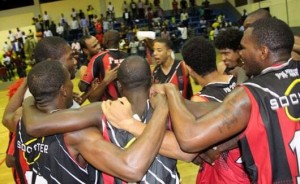 Thanks to a sparkling Ison (35 points and 11 rebounds), Primeiro de Agosto won Saturday in Meknes, Morocco in the African Clubs Champions Cup. A highly controlled 68-61 victory against the Tunisians of Etoile Sportive du Sahel.
The first quarter time yet does not give any indication of the outcome of this meeting. Both teams go blow for blow (14-14). By the second quarter, we feel that the Angolans of Agosto are ramping up. If Ison is almost master of all the achievements, Felizardo (8 points) and Gomez (7 points) also disgusted the North African side. In the Maghrebs, 3 players displayed more than 10 points (29-23 at halftime).
Bridgewater (18 pts), Rzig (12pts) and Abbasi (11 pts) maintain the ESS in the challenge. Agosto aggravates the gap 23-17 in the third quarter time. And although in the last quarter, the ESS takes the lead with a clear domination, 21-16, Angolans have done the job.