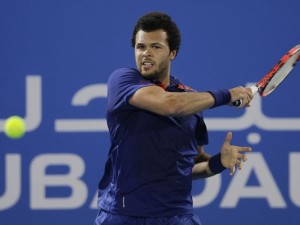 Following his defeat against Novak Djokovic in the Abu Dhabi exhibition match, Jo-Wilfried Tsonga was also stunned Saturday by Rafael Nadal. The Frenchman was beaten by the Spaniard (7-6, 6-3) in the ranking match.
Often threatening on the service games of the Spaniard in the first set – including two break points at 5-5 – he suffered some adverse realism and pawing. A double-fault at 5-5 in the tiebreak hurt.
The Spaniard thus finished third while the final will be played between Serbian Novak Djokovic and Spaniard David Ferrer.
The Frenchman will now fly to Perth, Australia, where he will play the Hopman Cup.