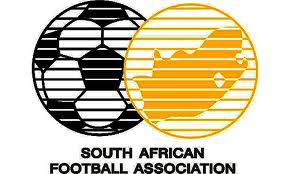 South Africans have a moral obligation to work hard in order to fulfill the spirit and legacy of departed liberation hero Nelson Rolihlahla Mandela.
In a New Year message, SAFA President Dr Danny Jordaan said the country was starting the 2014 without their beloved icon (Madiba) who passed away on 5 December 2013 at his Houghton home, Johannesburg. The former state President was 95.
"As for football and SAFA in particular, this will be the first time since our readmission into the world football family of FIFA without the physical presence of our beloved icon. But in order to fulfill what he stood for, let us all work together and make the Rainbow Nation a winning nation. That is what brought joy to Madiba," said the SAFA President.
While 2013 is coming to a close, 2014 would be a bumper year for soccer lovers starting with the CHAN tournament that kicks off in Cape Town on 11 January 2014 when hosts Bafana Bafana face Mozambique in the tournament opener.
"During the CHAN tournament, CAF has organised a professional club football workshop which will be spearheaded by some renowned soccer personalities. This is an initiative of CAF President Issa Hayatou," said Dr Jordaan.
"Soon after the CHAN tournament, the country will welcome arguably the best football playing nation on the planet, Brazil who play Bafana Bafana on 5 March 2014 at FNB Stadium. This is a rare opportunity for South African soccer fans to see the likes of Neymar, Hulk and goalkeeper Julio Cesar in action.
"This will provide an opportunity for Itumeleng Khune to stake a claim as a rising international superstar. He showed his grit in the match against Spain and being on the opposite side of one of the greatest goalkeepers of modern times (Cesar) provides him with a new challenge to prove his mettle."
The year 2014 will also be challenging for both the U20 women and men teams. The women U20 are scheduled to play Nigeria in the World Cup final qualifying match. The winner will qualify for the World Cup finals in Canada 2014.
"2014 is also a year when Banyana Banyana will play qualification matches for the 2015 World Cup in Canada. It is a year when the draw for 2015 Africa Cup of Nations in Morocco will take place in which we expect our Bafana Bafana to make a strong statement.
"We will also play Australia, Down Under just before they leave for the World Cup finals in Brazil. So this is going to be a really bumper year for football fans; but in spite of all the international demands, the key focus for the new SAFA executive remains youth development," emphasised Dr Jordaan.
"We look forward to strengthening our relationship with all stakeholders. In the meantime, rest well and let's approach 2014 with renewed energy."