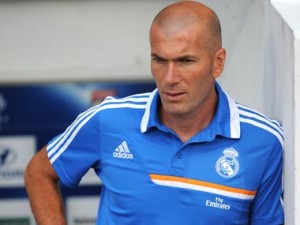 300,000 Euros per year!
This is what one of the World top clubs, Real Madrid's assistant coach and former star Zinedine Zidane, seems to earn over a full year.
Of course, this amount is a dream, but in the world of football and at his level, this seems very low!
It is not about a "galactic" treatment.
According to the Marca website, which reveals the info, ZZ earns a raw 600,000 Euros synonymous of 300,000 Euros cash a year in his new role.
According to the same source, he is far from the salary of Tito Villanova who used to 3.5 million Euros per season when he was assistant coach to Pep Guardiola at Barcelona.
The fitness coach of Mourinho, Rui Faria, perceived 1 million Euros!
At 41, Zidane would therefore perceive less than a L1 player as the monthly salary average is 45,000 Euros.
However, one wonders why has Zidane agreed to be underpaid! He pays too much tax already? Is he affected by the crisis leading Real to reduce wages? Or is this secondary to the fact that he does withhold the entire required diploma?
To be continued!
Please drop your comment below