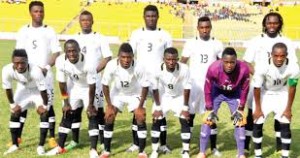 The home-based Black Stars of coach Maxwell Konadu have finally rallied South African after camping in Namibia for eight days where they hooked a 1-0 win over Brave Warriors in a warm-up match in Windhoek Saturday.
Ghana is set to open their competition Monday against Congo in Group C before taking on Libya and Ethiopia.
So as a last pre-competition friendly, Stars will challenge Mauritanians today (Wednesday) in Johannesburg.
The 2014 African Nations Championship will kick off on January 11 to close up on February 1.