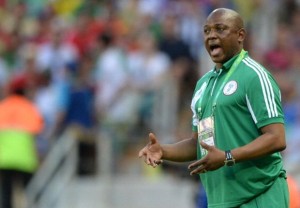 Humiliated right at the opening of the African Nations Championship, the Super Eagles will recover from the next day if they don't want get back home earlier. Nigeria was beaten 1-2 on Saturday by Mali in Group A. Coach Stephen Keshi tries to explain the underperformance of his team.
"We did not play our game. We did that in the last 5-10 minutes. It was somewhat later", he told CAFonline.com. It should be recalled that it is nearly four months since our league stopped and we have tried to build the team in three weeks. Most players are in their first experience with the national team."
Yet billed as the tournament favorite, Keshi announces his objectives: "to give these players exposure and international experience they deserves and lift them up (…). And find 3-4 players who can possibly integrate the senior team for the World Cup in Brazil."
In the next day, Nigeria will face Mozambique.