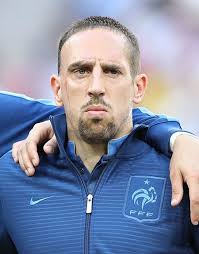 He has won everything last year with Bayern Munich. Championship, Champions League, German Cup, FIFA Club World Cup. But Franck Ribery did not win the Ballon d'Or.
And it is Cristiano Ronaldo who was crowned in Zurich Monday for the second time in his career. The French midfielder did not hide his frustration.
"What could I have done more than just win everything with Bayern? (…) I am not selfish; this title is not my goal. I prefer to win it all with Bayern and become world champion. That's what counts," said the French 30-year-old international ranked third after the votes. Very disappointed, he is "glad all this is over."
"Obviously I would have liked to win. But it's ok. We, the Bayern players, starting with me, are just proud to have been present here," he stated.
Hoping he will be there next year to win the his dream award.
Yesterday after the ceremony, he refused to talk.