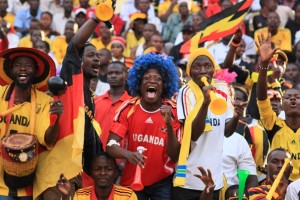 As unlikely as it may seem, the four sides in Group B of African Nations Championship 2014 can still qualify for the quarterfinals. If Uganda is leading the group, the last scheduled match against Morocco on Monday may leave traces.
A draw would suffice for Cranes, while the Atlas Lions with only 2 points should win. An almost inescapable conclusion after two big disappointments against Zimbabwe and Burkina Faso in particular against who Moroccans held their success until the last minute of the game
So, the duel between Cranes and Atlas Lions will benefit the other two outsiders of the group. Zimbabwe has two points, one more than Burkina Faso and could pass, one of the two sides need a victory. This is what will display this last day.
Program and standings
Uganda – Morocco (17h GMT)
Zimbabwe – Burkina Faso (17h GMT)
1st Uganda 4 points (+1); 2nd Morocco 2 pts, 3rd Zimbabwe 2 pts, 4th Burkian faso 1 pts (-1)