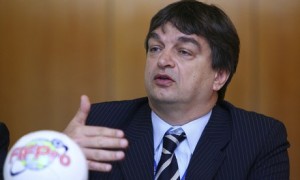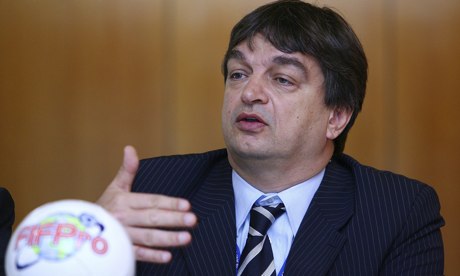 A throne with several suitors. A little over a year to the election at the Fifa, many names are already scrambling to gates to preside over the destinies of world football. Although we do not know yet officially the various candidates, Jérôme Champagne, breaks the myth.
Former collaborator of Joseph Blatter, French Jérôme Champagne announced Monday his candidacy for the presidency of Fifa (election in May 2015). An institution that he wishes to turn both stronger and more democratic. A "difficult" decision announced from the British capital. "Yes, at the Grand Connaught Rooms hotel, at the very place where the FA was founded in 1863. The history of football is often played in England, which is the birthplace of this sport, " said Mr. Champagne . And he adds "A dizzying decision, yes! For two years , I 've been thinking of the twenty-first century football. In January 2012, I have sent to federations a document entitled "Which Fifa for the twenty-first century?". So I thought that to bring this debate, I necessarily need be a candidate. I will listen to federations, understand their needs, as I will do with all the world football bodies. "
Graduate of the Institut d'Etudes Politiques (IEP) in Paris, and former freelancer at France-Football , Jérôme Champagne (55) subsequently embraced a diplomat career which successively led him to Oman, Cuba, Los Angeles and Brazil. He then joined the organizing committee of the 1998 World Cup in France, and the International Football Governing Body (FIFA), headquartered in Zurich, as an advisor, Deputy Secretary General, Special Projects Officer, and then Director of International Relations (1999-2010). He is now consultant for the international football.