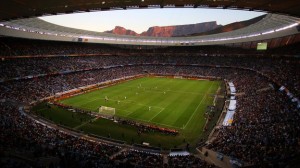 With the latest games in Groups A and B, we know the first confrontations of the quarterfinals of the African Nations Championship 2014. A tantalizing Nigeria – Morocco should hold the attention of football fans across the continent.
Morocco, which had to wait for their last day in Group B to qualify will face the Super Eagles impressive in their last two games of group A. 7 goals scored for 3 conceded for the crew of Stephen Keshi that are still among the favorites of the competition.
The other quarterfinals will pit Zimbabwe, one of the surprises of these quarters to Mali. Eagles that flew over the Group A with 7 points and no loss to the counter.