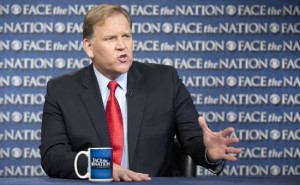 At a little over two weeks to the starting of Winter Games in Sochi, which will also see the participation of Togolese athletes, Americans are still not reassured about the security measures that will be implemented to prevent attacks from terrorists during the competition . Proof, the concerns raised by Mike Rogers and Michael McCaul, two U.S. senators.
In an interview with CNN, Mike Rogers, senators from Maine, was adamant neither he nor his family will go to the games because it is not certain that the security will be adequate.
"I think that the Russian government should be more cooperative with the United States regarding the security of the Games. We noted a lack of cooperation that I find very disturbing. They do a lot for security but we do not receive all the information we need to protect our athletes. I think it needs to change and fast," he suggested, worried.
Same story with his colleague, Michael McCaul. Visiting Moscow, he said on ABC that terrorist threats are "real", even if he thinks that the attacks could take place in Russia during the Games, but not in Sochi and its region that will be well protected by the ' armed forces.
Unlike Beijing Olympics and London, the United States proposed to the Russians to assist them as far as security is concerned. But they refused and allowed only the presence of forty FBI agents.
The fear is based in the USA since the Islamists threatened Moscow with attacks and cyber war during games in Sochi.