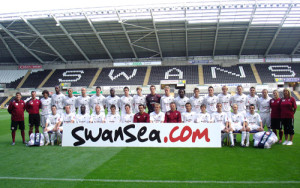 Two players fighting in training? This happened in Swansea, an English Premier League club. And it took the intervention of the police to listen to the two guys. The information was confirmed Tuesday by the leaders of the club.
"Chico Flores and Barry Monk had an exchange of words, which is not uncommon among players in training but there was no threat or altercation. Someone in the audience called the police who did not see fit to intervene. The club denies the existence of threats with a brick. The story is over," assured a spokesman of the club, who has however denied that a brick was used in the altercation as reported by the British media .
Former captain of the Welsh team, Monk has not played since September due to a knee injury. But Flores is one of the indisputable holders of Michael Laudrup. The day after the exchange, Swansea lost 3-1 at home to Tottenham.
After 22 matches, the team of the Danish technician is 15th with 21 points, three more than the relegation zone.