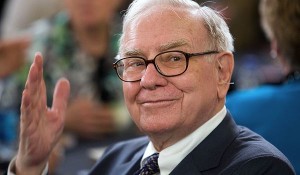 Do you like the American basketball? Do you like prognosticating on matches? Good news for you. Now for a good prognosis on the final stages of university championship in 2014, a wealthy man offers a whopping one billion dollars. What whet the appetite of champion predictors!
American billionaire Warren Buffett has joined Tuesday with insurance giant Quicken Loans Inc. to offer possibly amateur tipsters of college basketball a billion dollars if they find the perfect picture of the championship finals. Quicken Loans assured that the money would be paid to the bettor who successfully complete without error the table of finals college basketball gentlemen tournament 2014.
But beware! It's not chocolate. The task is not an easy one since this knockout tournament brings together no fewer than 64 teams and surprises in the results of the matches are not uncommon. The highlight of the tournament followed particularly in the United States peaked in the last rounds played during the "March Madness". The final tournament will be held this year from March 18 to April 7. This prediction competition is open to the first 10 million registered players. Potential winners may choose to receive the jackpot in 40 annual installments of $ 25 million, or hit the jackpot once, which will then be "only" $ 500 million.
An offer by a specialist
Nevertheless Jeffrey Bergen, a mathematics professor at DePaul University in Chicago, wants to cool optimistic tipsters down: he told the New York Times that there would probably be no winners. The chances of finding the winners of all the matches, he calculated, are a nine trillion, or the number nine followed by 18 zeros.
"I do not think we should care much for Mr. Buffett" concluded Mr. Bergen.