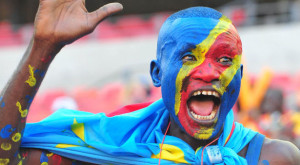 Big disappointment for Burundi. Leader before the last day in Group D of the African Nations Championship, Intamba collapsed before Congo Wednesday (1-2) while a draw was enough to pass. In the other match, Gabon have suffered but held their place ahead of Mauritania 4-2.
Selemani Yamin Ndikumana yet puts Burundi on track by opening the scoring in the 15th minute. But the Leopards will come back to the parity by Jean- Marc Makusu ( 25th ) . The same player doubled to lift up his team. The achievement of a second round for the first participation of Burundi in a major competition will not happen this year.
Bessam did everything!
Mauritania's ambition was to finish in style. Eliminated after two consecutive defeats, the Mourabitounes start well the game. The best layer of the workforce of Patrice Neveu since the beginning of the tournament is already coveted, Moulaye Ahmed Bessam is finally rewarded (3rd). Duval N'Zembi equalized in stride. Then goals galore in the second period.
Bessam again gives the advantage to Mauritania after the break. Aaron Appindangoye equalized again on a corner (86th). While they were moving towards a draw, Gabon scored twice in stoppage time. Sokambi Bonaventure took advantage of an error of the keeper to hand the lead to the Panthers, who eventually avoid the Black Stars, before registering a penalty to make it a brace.
In the quarterfinals, Gabon will face Libya, while Ghana will face DR Congo.
Results
Gabon Mauritania 4 2
DR Congo Burundi 1 2
1st Gabon 7 pts ( +3 GD ) , 2nd RD Congo 6 ( 1 ) , 3rd Burundi 4 (0) , 4th Mauritania 0 (-4)