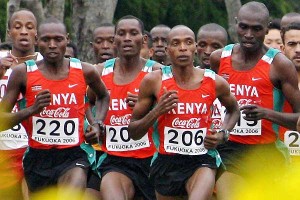 The Kenya Revenue Authority (KRA), equivalent of Kenyan tax , has announced plans to tax the income of its athletes, including winnings abroad. This news did not sit well with a group of athletes who threatens to boycott all international competitions. These athletes have held a meeting in Eldoret, the Mecca of the national athletics, to protest against this decision.
"The money we earn is not in regular amounts, and if the government tax us, we will need up to five years us to recover," said Wesley Korir who won the Boston Marathon two years ago.
In 2012 already, many Kenyan athletes including David Rudisha and Abel Kirui, received tax notices for arrears figures in millions of dollars.