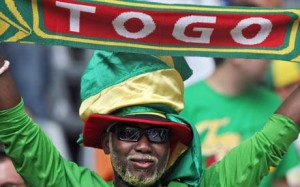 Togo is without coach since 16 January. Didier Six's contract has expired after two years at the helm of the Hawks. And since then there have been a lot of speculation about his succession. As we indicated last week, the issue has been the subject of a meeting between FTF (Togolese Football Federation) and Ministry of Sports.
If the first aim of the federation is to give a new contract to Didier Six, the Ministry of Sports, the main employer of the breeder yet matures reflections. Meanwhile, Gabriel Améyi and his troop think of an alternative, but of short duration. "There is also the assistant, the time to make a call for applications, two or three months, it could be too much. We must go quickly,"said the boss of the FTF.
A coach before the playoffs!
In fact, if the Ministry of Sports shows all his patience on the subject, it is obviously true because the next deadlines for the national team are scheduled in September for the start of qualifying for the Afcon 2015 – the draw planned for April. A competition which is the priority of Mr. Améyi: "Our ambition is to bring Afcon 2015 in Togo. We should therefore quickly solve the problem of the technical staff to have a chance to snatch the qualification."
Despite this ambition, nothing really presses as far as the appointment of a coach for Togo before the month of June is concerned, according to several observers. Not sure therefore that the desire expressed by Yvette Klussey Monday , secretary general of the FTF for a coach in late February will be fulfilled. The Hawks officially still don't have a sparring partner for the FIFA date, March 5.