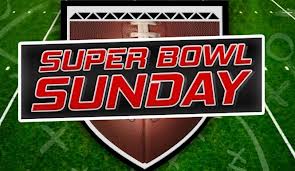 Drugs, alcohol, prostitution, child trafficking… businesses that often successful in the United States during major sporting events. And this year, connections of child prostitution and vulnerable people already refine strategies to do good business at the Super Bowl, that is to say, the grand finale of American Football League.
This Sunday, February 2 will take place the grand finale of the Super Bowl in New Jersey. The time is for both celebration and anxiety. Indeed, moments like this are for connections of child prostitution and it is an opportunity to make the catch. This worries U.S. leaders. "In less than a week, the New Jersey (East) will host the Super Bowl, and in addition to enthusiastic fans, the State is also preparing for the likely arrival of American and international traffickers," said Republican Christopher Smith at a conference in the House of Representatives .
Mr. Smith founded concern about the experience of 2010 when, during the Super Bowl , more than 10,000 women and girls exploited were taken to Miami. "We know from experience that all sporting events, especially the Super Bowl, are magnets for sex trafficking ", he has said.
The U.S. government on the defensive
Great evils, great measures. It's everyone who will be involved in the fight against the phenomenon Sunday. The U.S. government and associations fighting against prostitution intend to use the event, which will take place in the huge Metlife stadium with a capacity of 82,500 seats, to raise awareness but also stakeholders in the tourism sector: airlines, bus companies and hotel chains. A new federal government program, Blue Lightening, has started to train employees of several companies, including Delta Airlines.
For example, the staffs of hotels located around the Super Bowl this year were trained to identify potential victims of prostitution. "The hotel rooms are the favorite places for the sale of children as exploiters think they are anonymous, they feel that it is not risky", says in a written statement Carol Smolenski, Executive NGO specialized ECPAT -USA.
"All victims of trafficking must necessarily be transported" says Christopher Smith who states that "aircrews are best placed to identify potential traffic and call a special number or inform the driver so he can alert the authorities". This awareness has led to the dismantling of a cell trafficking 82 children from the Dominican Republic to the United States. An air hostess, Nancy Rivard, had alerted the authorities. She has since become the president of the Airlines Ambassadors association.