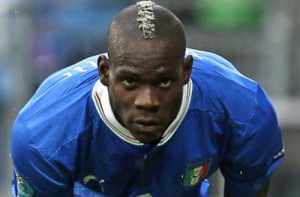 While rumors send him to Chelsea or Monaco or even PSG for an amount of € 50 million, the noise about a possible transfer of Mario Balotelli resurfaced. This time, the Italo-Ghanaian may join Arsene Wenger and Arsenal.
Arrived at the AC Milan in winter 2013, Mario Balotelli (23 years, 16 games and 9 goals in Serie A this season) should not make old bones in Lombardy. While a transfer in January had been mentioned, the Italian striker finally finished the season with the Rossoneri.
According to Tuttosport, Arsenal manager Arsene Wenger is ready to try his luck next summer.