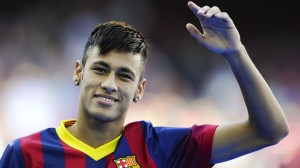 Having suffered a sprained right ankle on Jan. 16 in the victory of FC Barcelona in the Spanish Cup against Getafe (2-0), Neymar could return next week.
To this end, Barcelona will travel for the highly anticipated match that is pitting them to Manchester City on behalf of the knockout stages of the Champions League.
The Brazilian has been training for the first time with the rest of the group on Monday. "This is one more step to recovery," welcomed FC Barcelona in a statement.