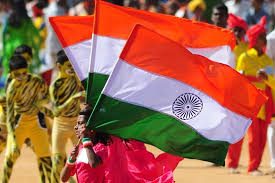 Indians are finally allowed to run under their national colors. The International Olympic Committee has included India with "immediate effect".
Suspended on December 5, 2012 by the IOC due to different government interference in sports and governance issues against the backdrop of corruption, the Olympic Committee has got the green light to continue Olympic activities. "India has been reinstated (in the IOC). The decision has an immediate effect. This decision means that Indian athletes can compete for their National Olympic Committee" said Mark Adams, spokesman for the IOC.
After suspension in 2012, efforts have been made at the Indian side to meet the requirements of the IOC. Despite progress, the IOC waiting for the Indian committee put under its new operating rules by conducting an election of its open and transparent leadership. This election was held on Tuesday and the IOC, which had sent observers on site, said it had responded to their demands.
The three Indians competing at the Sochi Games, Nadeem Iqbal (skiing) , Shiva Keshavan ( Luge) and Himanshu Thakur (alpine skiing), had to march under the Olympic flag at the opening ceremony on Friday night as independent athletes.
With the lifting of the suspension passed Tuesday by the IOC executive board, Iqbal and Thakur will now compete in the colors of India, while Keshavan has already played his ordeal. The trio will march under their national flag during the closing ceremony of the Games on Feb. 23 according to the Olympic body.