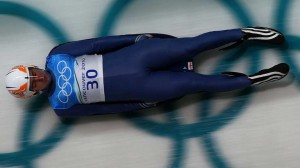 President Thomas Bach of the International Olympic Committee seized a moment to reflect on the tragic death of Georgian luger Nodar Kumaritashvili who suffered a fatal crash during a training run at Whistler in 2010.
IOC communications director Mark Adams outlined plans to remember Kumaritashvili in his Wednesday morning briefing in Sochi:
"There are a number of things going on. The International Luge Federation (FIL) are in touch with his family and we have been working with them on a lasting memorial in Georgia.
"Today, specifically, I know that, along with the Luge Federation, we are laying some flowers in tribute at the track in Whistler and I also know that the president took part in a moment of reflection with the FIL at a meeting this morning.
"It is one thing clearly that will remain with all of us of who were there and obviously with his family.
"That is an ongoing thing; it doesn't finish today, or indeed, in four years' time because we will continue to work with the family on a really good lasting tribute to his memory."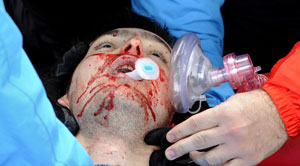 Source: Skysports.com