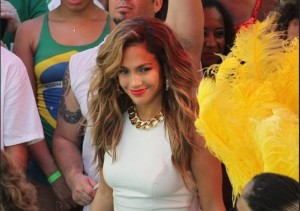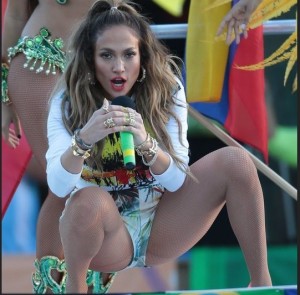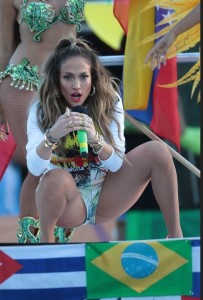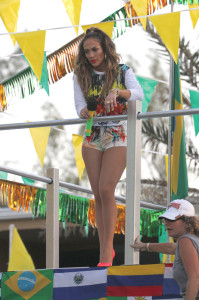 As Africa Top Sports.com had reported, the official song of the World Cup Brazil 2014 will be "We are one." And it has been recorded by American rapper Pitbull in featuring with the sultry Jennifer Lopez and the famous Brazilian singer Claudia Leitte in Rio de Janeiro. Of course!
And here are the first pictures of a clip that looks super hot!
But some wonder if J -Lo was not too far in her sexy attitude! What do you think?
The lyrics, written by three singers are in Portuguese, Spanish and English.
"Music is here to break down barriers and show that through sports and music, we are united," said Pitbull of Cuban origin, to explain the title.
"This music is a +golazo+!" (Nice goal), said Claudia Leitte at her turn.
The track Waka Waka of World Cup 2010 by Shakira was a success. "We are one" is eagerly awaited!