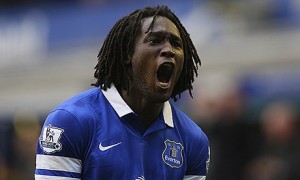 On loan at Everton until the end of the season, Romelu Lukaku will join Blues of Chelsea next season.
Aged 20, the Belgian international wants to seize his chance and play in the Champions League whatever the name of the club.
"It is time for me to play the Champions League. I need this change. […] I am running a two-year contract at Chelsea and I know they follow my evolution. In the end, it will be for the manager to decide. I'm still young, but I have no time to lose," said the Red Devil in an interview with the Daily Mirror.
Lukaku landed on the Stamford Bridge in 2011 from Anderlecht.