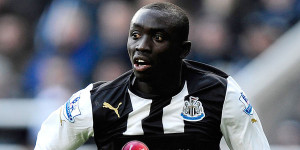 Author of a completely missed season with Newcastle, Papiss Cissé has not found his form for two years with the Magpies. Several times scorer a few months ago, the Senegalese striker has a single unfortunate goal on penalty this season in the Premier League. A loss of power that does not please his coach, Alan Pardrew. Asked by Sky Sports, he has sent an ultimatum to Cissé.
"Papiss needs to play a great second half of the season to secure a future at Newcastle. Otherwise we will have to make a decision about whether to stay in the club and be a great player for us as he was two years ago, or if he will be transferred," he confided, threatening.
Announced at Trabzonspor, Mönchengladbach, Fenerbahçe or Rubin Kazan and Besiktas, Papiss Cissé finally remained in the English club this winter. But not sure he will be kept next summer.