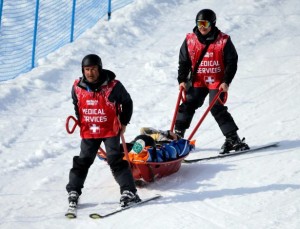 This is the video shock this Sunday live Sochi in Russia.
American Jacqueline Hernandez suffered a heavy crash while competing in the Women's Snowboard Cross seeding runs at the Rosa Khutor Extreme Park during the Sochi Winter Olympics this Sunday February 16, 2014
Aged 21 years, she was unbalanced on one of the many jumps of the course and has received across.
Her head tilted back and violently struck the runway. She was evacuated on a stretcher before being hospitalized.
Here are the pictures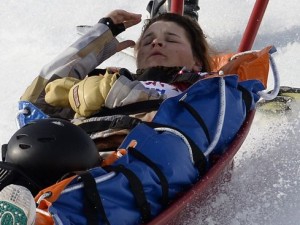 It is on the same track that a Russian was seriously injured Saturday in ski cross.
Track too dangerous?
[youtube]http://www.youtube.com/watch?v=sirQb_V4eE0[/youtube]
[youtube]http://www.youtube.com/watch?v=5-Iaw4m5N4g[/youtube]