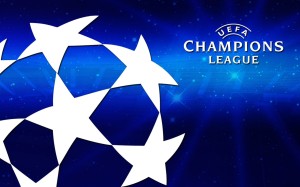 This is the comeback of the European Champions League. Tuesday, the biggest European football competition resumes with knockouts. A second round that will be see 2 games played on Tuesday and Wednesday every week. This week's poster displays two highly anticipated clashes, Manchester City – Arsenal and Barcelona – Bayern Munich.
And tomorrow, the Catalan giants move to England to challenge Citizens. In the other match of the day, PSG will go to Germany to face Bayer Leverkusen.
Wednesday, another big shock of this first week, the confrontation between Arsenal and Bayern Munich.
Complete program
February 18: Bayer Leverkusen – PSG / Manchester City – FC Barcelona
February 19: Arsenal – Bayern Munich / AC Milan – Atletico Madrid
February 25: Zenit Saint Pétersubourg – Dortmund / Olympiakos – Manchester United
February 26: Galatasaray – Chelsea / Schalke 04 – Real Madrid