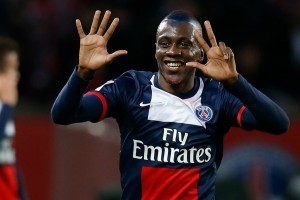 Billed as close, the extension contract of Blaise Matuidi has not been effective so far. However, things can be done quickly after the Paris victory at Leverkusen.
According to L'Equipe, the capital club could announce in the day that Matuidi will stay longer in Paris. The international tricolor should see his contract be extended until 2018, four years older, with a salary that will suddenly be improved from 2.8 million Euros to an amount ranging between 5 and 6 million per season. This  will keep away Manchester City who wants to offer a golden contract to the Angolan-born French international.
It may be the same for Thiago Motta who had also expressed his desire to continue the adventure in Paris.