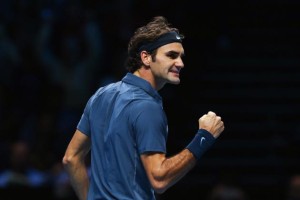 Easy win for Roger Federer. Seeded No. 4 was easily qualified Monday for the second round of the Dubai tournament by defeating Benjamin Becker (6-1, 6-4) within an hour of play.
Very casual, the Swiss tennis star concluded the meeting with his third match shot, obtaining a fourth win in four games against the German. Federer has only had one break point to save, with 83% of points won on his first serve.
In the next round, he will face Radek Stepanek or Michael Russell.
Note that Roger Federer has already won the Dubai tournament five times (2003, 2004, 2005, 2007 and 2012).