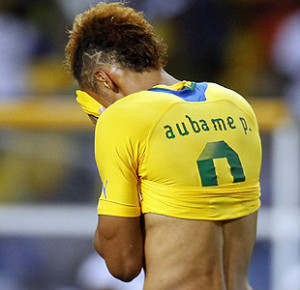 It was an afternoon to forget quickly for Borussia Dortmund last Saturday. The Ruhr Club literally collapsed before the 19th in Bundesliga 3-0.
And to confirm that it was a day without Pierre Emerick Aubameyang who was hitherto very effective in 2014 has remained silent and has just shown up through a very ugly gesture.
On an air balloon, the Gabonese puts his feet on the way to send his studs into the chest of an opponent. If he has not been excluded, Aubameyang must thank God. At the same time with the score that was already quite heavy …
Aubameyang has the opportunity to apologize on Tuesday with the match of the Champions League against the Zenit Petersburg.
[youtube]http://www.youtube.com/watch?v=bsux-x-HWfk[/youtube]