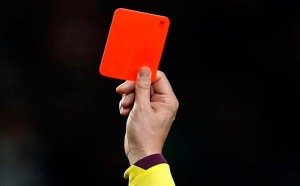 As crakers are distributed, officials of the Italian football championship inflicted several sanctions Monday after jokes on a plane crash that killed nearly the entire team of Torino 60 years ago.
Juventus, who faced the Torino in the "derby of the Mole" Sunday (1-0), was fined 25,000 Euros after supporters of the club unfurled two banners mocking the crash that had occurred in 1949 on the hill of Superga (near Turin) and had killed 18 Torino players, club officials, journalists and all the crew of the aircraft carrying them.
AS Roma, meanwhile, was sentenced to a fine of € 50,000 after supporters of the club have tried to break a door to get access to the Olympic Stadium before the game against Sampdoria (0-3) and for firing rockets on opposing supporters.
In addition, Fiorentina midfielder Borja Valero and Coach Vincenzo Montella of the club were sentenced respectively four and one -game suspension for their role in a scuffle at the meeting of the club against Parma on Monday (2-2).
Gianni Munari, player of Parma, with whom Valero had brawled before they were both excluded from the game, is not sentenced more than a match suspension. Montella was punished for uttering insulting remarks to one the match officials.
Finally, Roma saw its appeal for a previous sanction, which provided partial closure of the forums for two meetings rejected. The club will play the next meeting of Serie A against Inter Milan in a largely empty stadium.