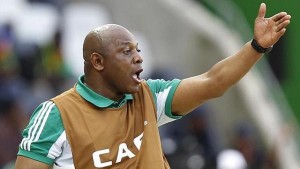 Striped by competition in his side of Villarreal, Ikechukwu Uche could not be seen in Nigeria's World Cup squad. The younger brother of Kalu has not the blessing of coach of the Super Eagles, Stephen Keshi.
And the former coach of Togo made him understand through an interview with MTNFootball.com:
"The problem of Ike Uche is not about the quality of his football. His problem is that he wants to dictate to us how to play in the Super Eagles. He wants us to know that our game system is not good."
The Nigeria coach adds a layer: "And if you do not follow your teammates or your team, then it's useless. I know he is not supposed to do that with his club, so why would he do it with us? I do not think I need such a player in the squad."
The player who played last weekend the last 20 minutes with Villarrael, will enjoy this.