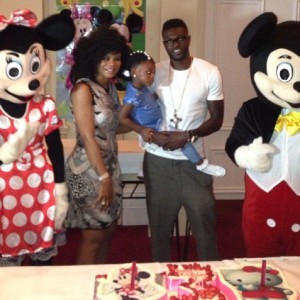 Yesterday was the anniversary of Emmanuel Adebayor (30) and many were you who wished him "Happy Birthday" on our social networks Facebook and Twitter.
The Tottenham striker revealed on Thursday how he spent the day. After his training session, the Togolese blew out 30 candles at home.
You can see an image published on his official account with his daughter Kindra. He took the opportunity to thank all those who have thought about him.
Thanks for all the birthday wishes for yesterday! I'm feeling the love from all. Very much appreciated!

Thanks for all the birthday wishes for yesterday! I'm feeling the love from all. Very much appreciated! pic.twitter.com/3KP8d0oZXQ

— Emmanuel Adebayor (@E_Adebayor) February 27, 2014