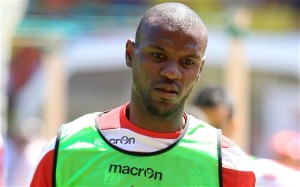 Eric Abidal wants to make his return to Barcelona. Recruited by Monaco last summer after leaving the Catalan club as a result of his illness, the French international defender feels good on the Rock but has not forgotten the support that brought him his lovely club, Barca, during the difficult period he went through.
Abidal, who made his return against Reims in the league last weekend, hopes then to soon have the opportunity to thank all the Catalan public.
"Now, I'm enjoying life more than before. But my desire is to return to Barcelona. I am proud to be an example for people. My recovery has been easier with all their support. I look forward to the opportunity to thank all the fans for their affection," suggested the former player of Olympique Lyonnais.
Eric Abidal has evolved with FC Barcelona from 2007 to 2013.