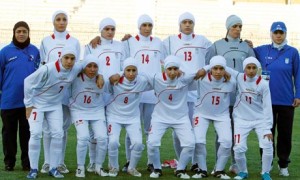 The decision was highly anticipated. It's official! Playing with a veil (or turban for men) is now allowed in football. This was decided on Saturday by the International Football Association Board (IFAB ), the body guarantor of the laws of the game, after 20 months of trying .
"It was decided that the players could have their heads covered to play," said the general secretary of FIFA, Jerome Valcke, adding that the men had now also this possibility.
Before 2012, the ban was made to wear the hijab during the football match because of the risk of injury to players. This decision angered Iran (including women's football team to boycott a match against Jordan in June 2011), which filed a complaint against FIFA.
After several months test on the initiative of the Asian Football Confederation, the Board has decided not to ban the veil. However, attaching the hijab to jersey is prohibited.