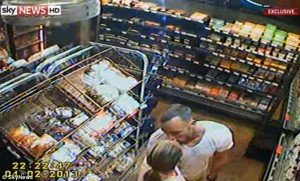 February 14, 2013, Oscar Pistorius, the South African Paralympic champion killed on the evening of Valentine's Day, his fiancée, Reeva Steenkamp.
He will be held from tomorrow, Monday, March 3 to March 20, as Africa Top Sports.com reported.
But today, a video shock toured the canvas. We see the athlete kissing his girlfriend in a supermarket. It was broadcast on Sky News Saturday.
Thursday, we showed you another video on which you could see him training with a 9mm pistol, the same as the one he used against Reeva Steenkamp.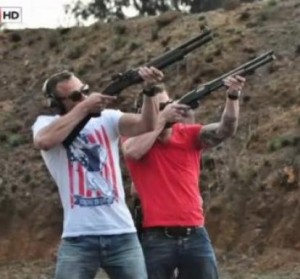 This video taken in a shooting gallery, a few months before the murder was broadcast on Sky News Friday.
We can see him shooting a watermelon and burst into laughter when he saw the final carnage.
If convicted of premeditated murder, he will be doomed to 25 years in prison.
A few days ago, the South African press has also unveiled that he was on porn sites before the drama!
[youtube]http://www.youtube.com/watch?v=R7egHlKFeG8#t=73[/youtube]