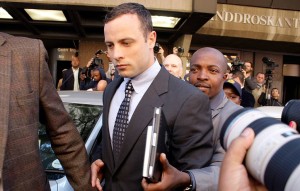 Second day of trial for Oscar Pistorius.
He is being judged for the murder of Reeva Steenkamp, the evening of Valentine's Day 2013. Yesterday, he denied being guilty.
Michelle Burger, the neighbor, made new revelations: "When I'm in the shower, I heard again her cries!"
177 meters separate the two houses.
The defense lawyer responded: "It is a fact, you can shout as loud as possible, go 177 m far and tell us if you can hear this cry. We await the results."
Esther van der Merwe, a new witness was called to the bar. This is another neighbor of Oscar Pistorius.
"I heard some people talking for an hour just before two in the morning. I did not hear the discussion. I do not even know what language they were speaking."
We should know more in the course of the day.
To be Continued on Africa Top Sports.com
[youtube]http://www.youtube.com/watch?v=skTTaAmJLrE[/youtube]