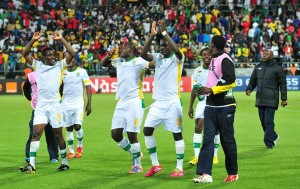 Zimbabwe has left no chance to Malawi during one of the many games scheduled for this FIFA Day on March 05. The Warriors, quarter-finalists during the last African Cup of Nations, have emerged 4-1.
Moyo, Mahachi Ncube and Nkhatha scored for Zimbabwe while Alan Nyondo pulled a goal out for the Flames.
Other result, the tie between Burundi and Rwanda (1-1). Saido Ntibazonkiza responded to the 15th minute goal of Michel Ndahinduka of the Amavubi.
Nevertheless, there will be no match between Sudan and Kenya. KFF (Kenya Football Federation) has canceled the meeting due to change of venue. Initially planned in Khartoum, the match was moved to Darfur by the Sudanese authorities.
But Harambee Stars declined the offer given the socio-political instability in the region.