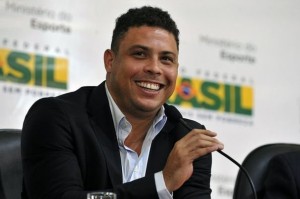 A few weeks ago, Africa Top Sports evoked the intention of the former Brazilian striker Ronaldo to arrive at Paris Saint-Germain, in particular for the position of Sporting Director. Auriverde still does not rule out that possibility.
"Athletic Director? I rather see myself holding office of this type, indeed. PSG? Maybe. I have a very strong link with Paris and a very strong friendship with the club president. But for now, I'm not worried about that. We'll see after the World Cup," said Ronaldo in the daily Le Parisien.
Remains to see whether the Parisian leaders will respond positively to the call of the Brazilian legend.