The FIFA Day of March 5 played yesterday allowed everyone to make a first inventory of teams preparations for the 2014 World Cup. Especially for African teams. Encouraging sign for some, bad enough for others. In short, they will have to redouble efforts.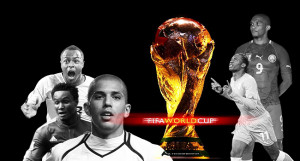 One of the surprises among the five Brazil 2014 teams yesterday is Ghana. Opposed to a very modest Montenegro, the Black Stars have struggled to show up; caught cold in the first minute of play by a penalty conceded for a youthful foul. Despite a revamped workforce at kickoff, executives included late in the course of the heat could not transform the face of the team.
In a group with Germany, Portugal and the United States in Brazil, they should probably show something else. But Ghana remains one of the best bets of the continent to the next round.
Côte d'Ivoire to be encouraged
Battered for much of the match, Ivory Coast nevertheless showed character as they get a 2-2 draw against Belgium in Brussels on Wednesday. So overall, the Elephants happened to hold in check one of the current best teams in Europe, no doubt we 'll talk about the defensive sector greatly handicapped by the absence of their goalkeeper Copa Barry. The young Sayouba Mande is not beyond reproach on both goals of the Red Devils.
In Brazil, Colombia, Japan and Greece may not decline arms late in the game.
The old demons resurface in Cameroon
For those who watched the first half of the match, the outcome could not be deduced. More combative in the first half (1-1), Cameroon collapsed completely in the second half. Lack energy in the defense, a relaxed attack and all the ingredients were there to justify the heavy defeat of the Indomitable Lions 1-5.
In Group A of World Cup 2014, Brazil will be stronger than Portugal and Croatia who could do more than a 2-2 draw against Switzerland and Mexico who are not far from the level of the men Paulo Bento.
Algeria and Nigeria reassure
We know the desire and debauchery energy of Fennecs during each game at home and especially in front of their public of Blida. The friendly match against Slovenia (2-0) was no exception to the rule. Men of Vahid Halilhodzic happened to show beautiful skills with despite displaying discoveries (the first successful selections of Nabil Bentaleb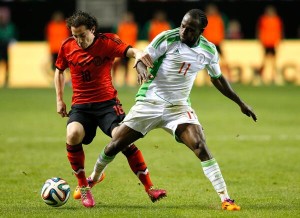 and Aissa Mandi) .
Algeria is in Group H of World Cup with Belgium, South Korea and Russie.
A very good draw of Nigeria against Mexico in Atlanta Wednesday (0-0). The Super Eagles have shown great phases of play but still lack cohesion with a team in which 85% of the actors lack playing time in their European clubs. Emenike was lonely on the front of the attack but is to be encouraged in an overall sight.
With an opposition against Mexico not far from Argentina, Group F of World Cup may shaken by Iran and Bosnia-Herzegovina.