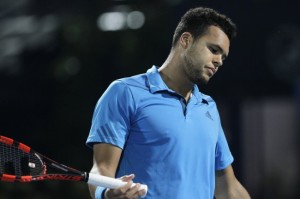 Jo -Wilfried Tsonga will not make a second outlet in the men's tournament in Indian Wells. "I 'm frustrated, obviously, when, at my level, I make matches like that, it's been weird. I want to play well, but I know I 'm not in," he commented after the match.
Seeded No. 9 of Masters 1000 in California has never worried his compatriot Julien Benneteau who won in two identical sets, 6/4, 6/4. Completely off the plate to smash his racket, Manceau who reached the quarter-finals last season, will with this underperformance lose points in the next ATP. And if he is frustrated with his current form, the finalist of Open 13 in Marseille knows what he has left to do for the next appointment: "It takes firework … ".
While revising his ranges, Benneteau will attempt to extend his side 's adventure beyond the third round. He will then have to beat Dominic Thiem of Austria, who defeated another French Gilles Simon ( 7/6 [ 7-5 ] , 6/2 ).