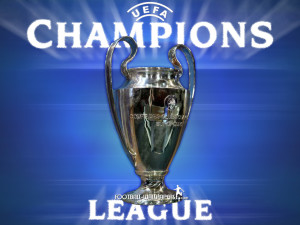 After the first two return games of knockouts, we will know the first qualifications for the quarterfinals of the competition. Advantage to Atletico Madrid and Bayern Munich who during their first leg ties dominated respectively AC Milan and Arsenal outside.
Very impressive in the first leg, Bayern Munich is heavily favorite ahead of their showdown with the Gunners. An English side which nevertheless returned to great past weekend with their qualification for the semi -finals of the FA Cup after a 4-1 victory over Everton.
Opposite, Pep Guardiola's men are still impressive. With as proof their hollow 6-1 success at Wolfsburg in the Bundesliga. Except that Arsenal is one of two teams (Manchester City) to beat Bayern Munich at home for several months. There is hope for the English.
AC Milan only Paolo Maldini believes?
It is perhaps the only one who still believes. Paolo Maldini ancient legend Rossoneri club did not hesitate to drop a tweet on Monday to promote his lovely club. Beaten 0-1 at home in the first leg, AC milan will require a feat. For a team in trouble since the beginning of the season …
Atletico Madrid is serene. A 0-0 draw would ensure him the next round but with players like Diego Costa and Arda Turan, scoring is the easiest thing.
@acmilan make us proud tomorrow #AtlétiMilan

— Paolo Maldini (@PaolMaldini) March 10, 2014