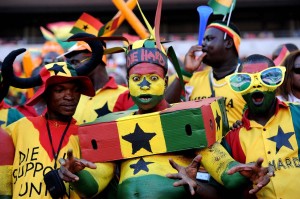 This is a survey published Tuesday by L'Equipe based on figures from Opta statisticians. Based on the curves and figures, it turned out that Algeria, Cameroon and Ghana have no chance (0%) to win the 2014 World Cup.
However, Nigeria and Côte d'Ivoire have a very small chance of lifting the trophy in the land of Pele. This should give hope to Issa Hayatou. But not much. If you want to know which team will win the next World Cup, look no further. It is Brazil where the chances are estimated at (23.5 %). Germany (16.3%) and Spain (13.8%) follow.
What about the team of France?
With a victory of the selecção especially as according to Opta, "on four previous World Cup played in South America ( 1930,1950,1962,1978 ), all were won by a South American nation" and "Almost a third of World Cups have seen the host country win. This was the case of France in 1998. In 1950, Brazil defeated by Uruguay at the Maracana (1-2) finished second".
For fans of the Blues, the time is not much optimistic. If Karim Benzema and company should not have to worry about how to get out of the group stage, a final berth looks very compromised. "Historically, France has never shone in a World Cup played outside Europe: four eliminations in the first round over five participations for a third place in 1986, Mexico," said Opta.
Neymar, top scorer!
Individually, athletes who will shine are already known. Neymar will be the best scorer at 14.6%, followed by Lionel Messi and Cristiano Ronaldo. Argentines also dominate the scoring charts according Opta after Aguero and Higuain in the Top 8.
Are you convinced by Opta stats about African teams?
Which of these five African countries go the furthest in Brazil?
Drop your comments in the box bellow!