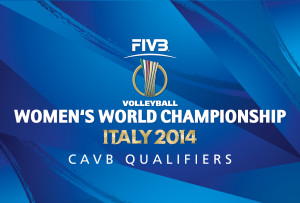 The two African teams qualified for the finals of the 17th Women's World Championship Volleyball, Italy in 2014, will not have to rub with Russia, double defending champion in group stage. The ceremony of the draw of the FIVB World held Monday in Parma houses Cameroon in Group B and Tunisia in Group A.
Cameroon Lionesses will, however, compete with the Brazilian Olympic Champions in London 2012. Waiting to learn the identity of their fifth pool opponent, Cameroon selection will, in addition to Brazil, clash Serbia, Turkey and Bulgaria.
Besides Italy, the host country of this world championship, Tunisia 's opponent in Group A are Germany, Argentina, Croatia and a country that will result from the qualifiers of North America ( NORCECA ). This will require the two African representatives to finish at worst 4th in their pools to reach the second round of the competition.
The trophy of this edition was unveiled as announced during the ceremony of the draw. The competition will run from 23 September to 12 October 2014 in six Italian cities.
Different groups after draw
Course of the 17th FIVB World Championship Italy 2014 as of the second round
Second Round
2 groups of 8 teams. They are made according to the results of the first round (original and place).
Pool E : A1- B1 -A2 -B2- A3- B3 -B4 -A4
Pool F : C1 -C2 -D1 -D2- D3- C3 – C4 -D4
The first three in each group will qualify for the third round.
The other teams in each group are eliminated.
Third round
Consist of two pools of 3 teams. Each group is composed of a first of the pool, a second and a third drawn.
Pool G: E1- (E2 or F2) – (E3 or F3)
Pool H: – F1 ( or F2 E2 ) – ( E3 or F3)
The first two of each group will qualify for the semi-finals
Final phases
The semifinals table is E1-F2 and F1-E2.
The winners of the semifinals will compete for the title of world champion.
The losers will play the match for third place.