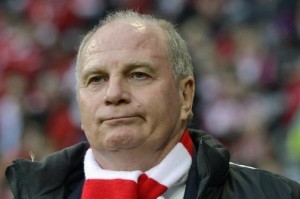 No one is above the law. The chief executive of Bayern Munich has learned it in a hard way.
While the prosecution has decided this morning a five-year and six months sentence for the all-powerful boss of the defending champion club of Germany, he has been condemned. Hoeness was sentenced to three and a half years in prison Thursday afternoon. He was convicted of tax evasion for an amount of € 27.2 million.
The former German international and his lawyers now have a week to appeal the judgment.
Uli Hoeness is the second senior leader of football to fall after conviction for seven years in prison for the former president of Sevilla, Jose Maria Del Nido.